Furniture Rentals in Miami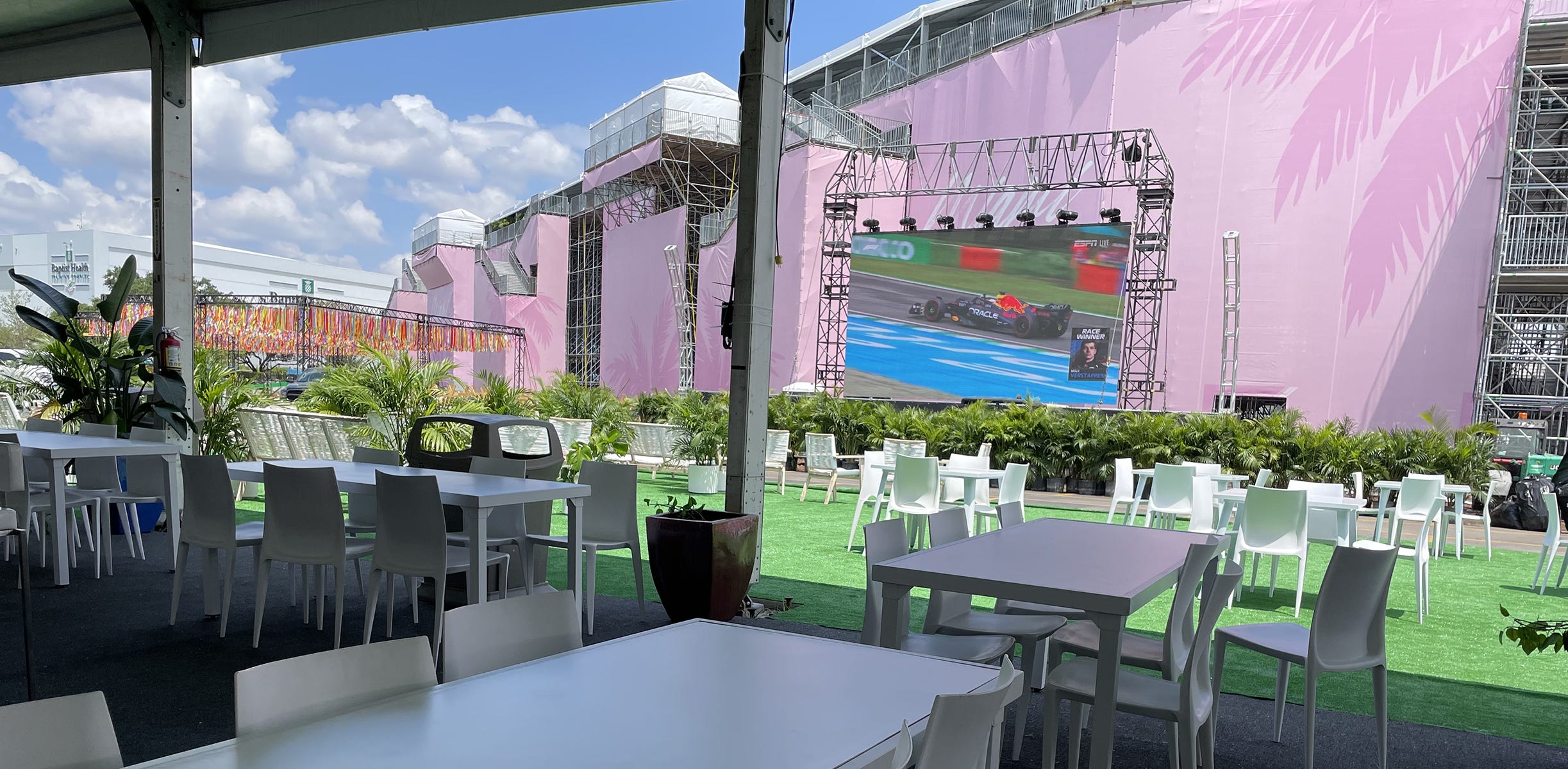 Distinctive Rental Furniture for Events and Staging
When planning an event, deciding on a theme, choosing décor, discussing the menu, making a guest list... if you're the type that likes to entertain, the experience of planning is almost as good as watching it unfold.
When you're in need of quality rental furniture to make your Miami event comfortable and convenient, it's time to turn to our event rental company, So Cool Events. Our expansive selection of sofas, sectionals, banquettes, lounge chairs, coffee tables, end tables, benches, ottomans, charging lounges, bars, shelving, and more is sure to cover your needs—and then some!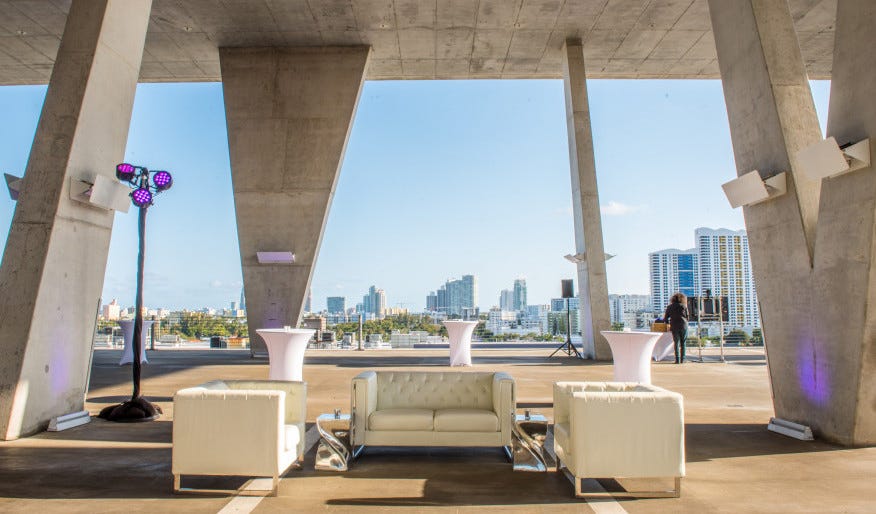 Comfortable Sofas, Banquettes, Coffee Tables, and Lounge Furniture
Give your guests a place to relax and chat with rental sofas, sectionals, and banquette seating in a variety of styles. Let us design and arrange seating areas on-site with coffee tables, rugs, and centerpieces, all available at a great rental price from So Cool Events.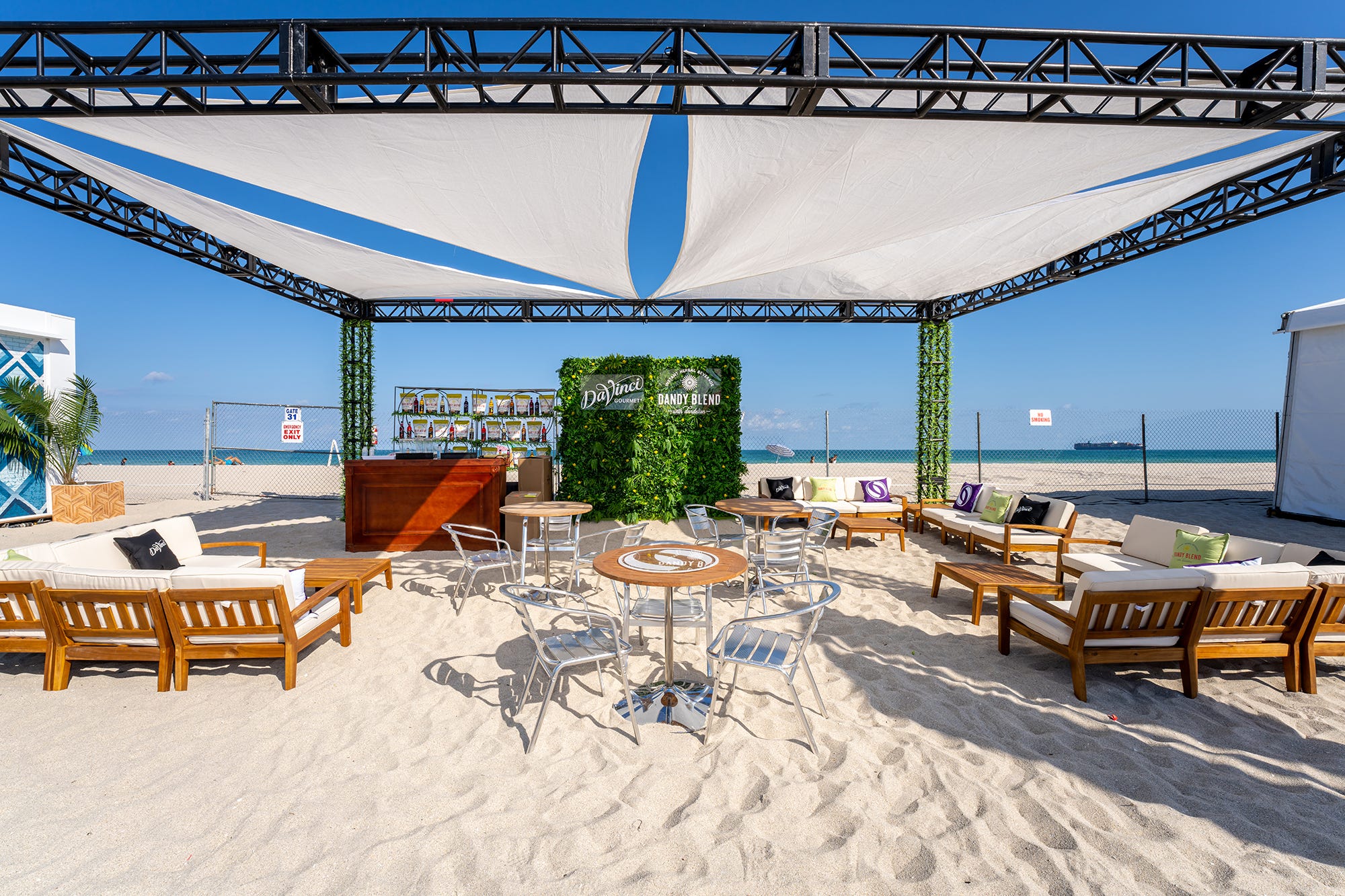 In addition to addressing the standard event requirements of seating and dining space, So Cool Events has a number of unique rental options that can take your event from "good" to "extraordinary" including decal-ready options that provide space for logos or marketing messages.
Outdoor parties benefit from our selection of outdoor-friendly lounge furniture, including wicker club chairs, cushioned teak furniture, and classic Adirondacks.
Also, adding futuristic glowing furniture, quirky-yet-functional event lighting, vibrant décor, and other elements to the mix can help enhance the event experience.
Dining Tables, Chairs, and Bar Rentals in Miami
We offer a broad selection of rental tables, chairs, highboys and bars for a fantastic meal experience. Host a formal, sit-down dinner with long, impeccably-decorated banquet tables or opt for a casual cocktail hour experience with a selection of modern highboy and cafe tables. For a fun evening event with adult beverages, consider renting one of our uniquely themed bars along with a selection of comfortable, attractive barstools.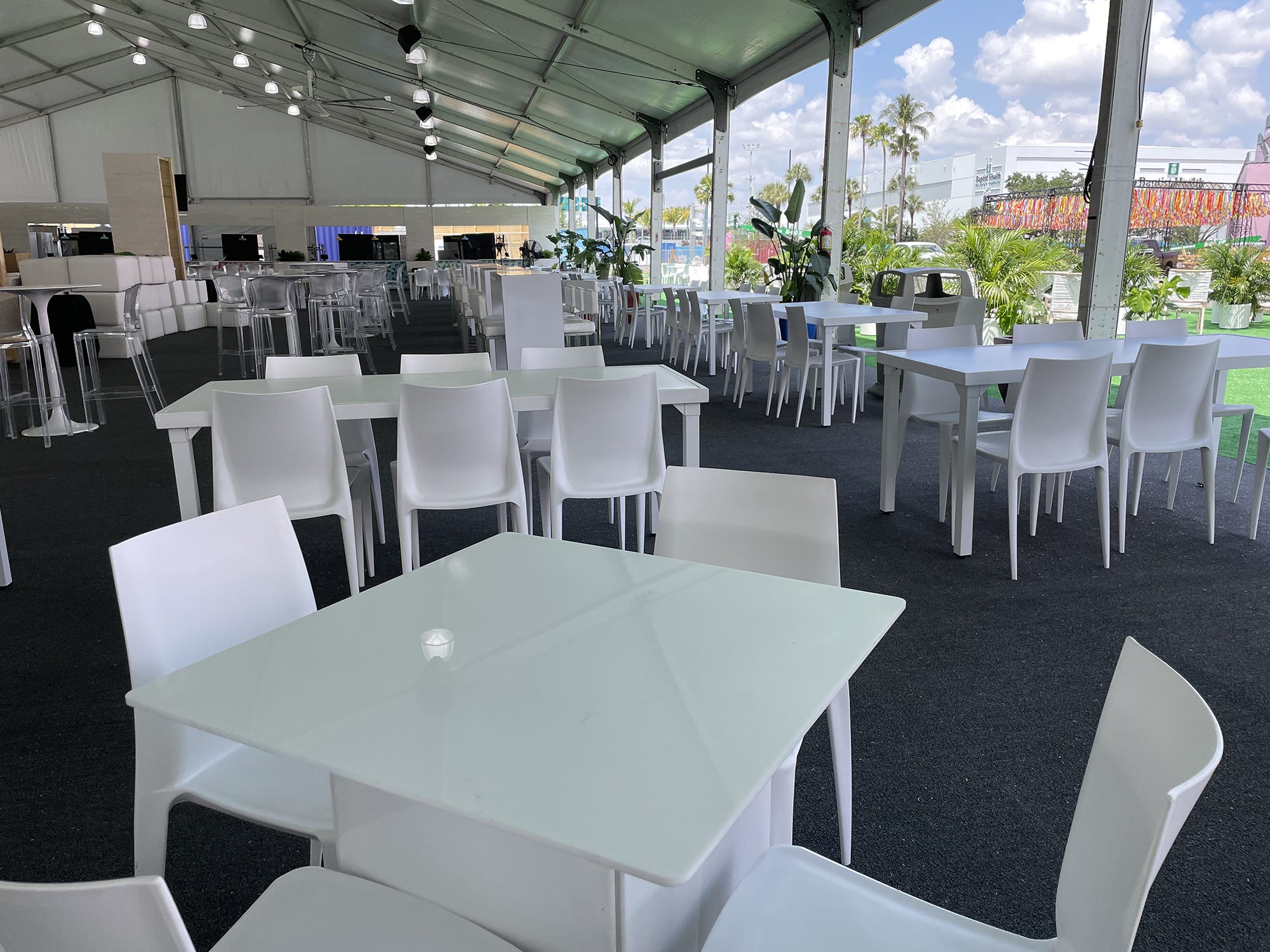 Get Top-Quality Rental Furniture at Competitive Prices with So Cool Events
When hosting a large event, you will want to consider beautiful, high-quality, coordinated furniture that's certain to make an impact. Our furniture rental service has been providing customers with stylish, convenient rental products for over 15 years.
To learn more about our wide variety of affordable rental furniture or discuss an upcoming event with our expert staff, call your So Cool Miami Events Experts today!
Other Rental Services in Miami