Event Rentals in Atlanta

Atlanta Event Decor & Furniture Rentals
Here in the capital of the south, where southern charm meets world-class refinement, So Cool Events has mastered the art of entertaining. We carry high-quality special event rentals and wedding rentals designed to impress the most sophisticated guests.
Our planners have spent years organizing once-in-a-lifetime events for Fortune 500 companies, world-famous designers, sports teams, international non-profits and national cultural institutions. The result is an enduring commitment to quality that has made us one of the leading event planning companies in the region.
Why choose So Cool Events for your Atlanta rental needs?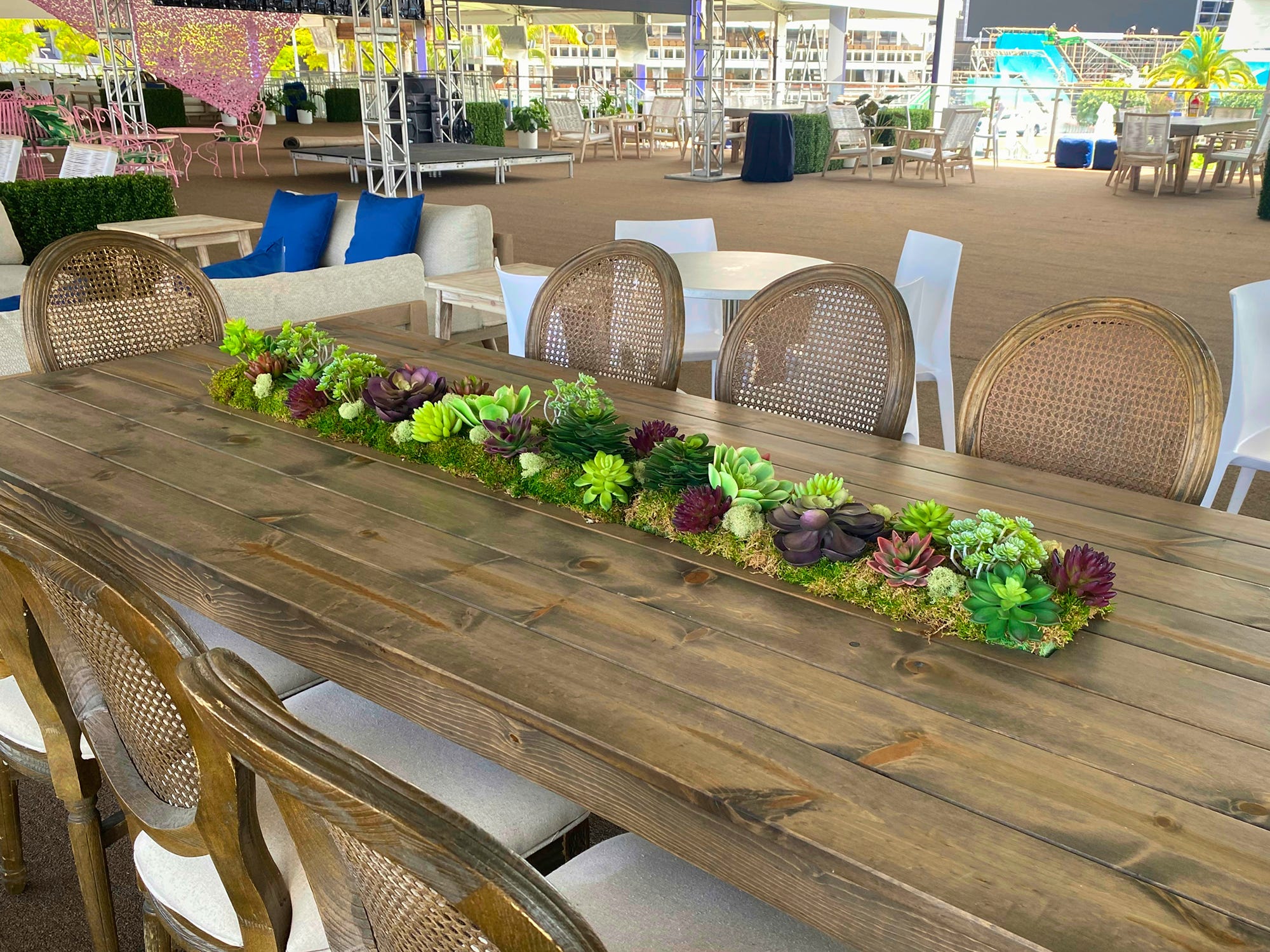 Because Every Detail Matters
The lighting. The furniture. The centerpieces. The carefully placed logos. Each piece of décor and furniture speaks volumes about your mission, your sense of style, and your brand. Every detail adds up to create one stunning tableau.
Planning the perfect occasion requires both quality and choice. At So Cool Events, we offer a wide selection of the best event equipment rentals, everything you need to host a memorable and successful event in the Atlanta area.
Start with the basics—chair rentals, dance floor rentals, linen-less tables, bars—and then work your way up to the extraordinary—glow furniture, hedge walls, stylish rugs. Create whatever look, ambience, and experience you want with our impressive catalog of rentals.
Because Every Event Is a Unique Experience
At So Cool Events, we offer more than high-quality décor rentals. We work hand-in-hand with each of our clients to create unforgettable moments in time and space. Let our trendsetting event organizers take your event to the next level.
With years of experience under our belts, we know where the industry has been and where it is going. We know that as expectations rise, so must standards. What sufficed yesterday may not cut it today. That's why our representatives and event planners work so hard to transcend the mundane and reach for the remarkable. In addition to expert tips, advice, and troubleshooting, we offer innovative solutions that push the boundaries of modern event planning.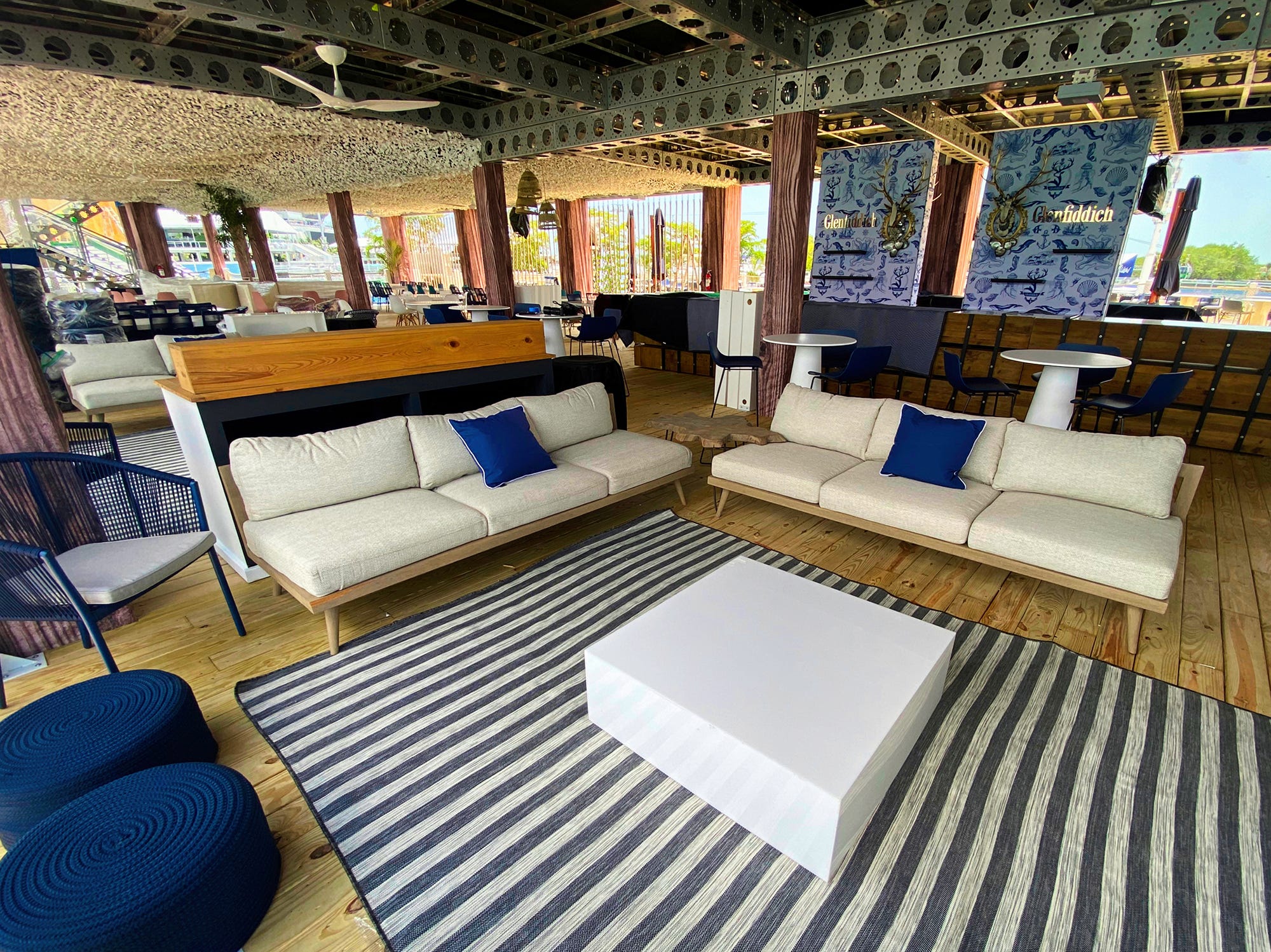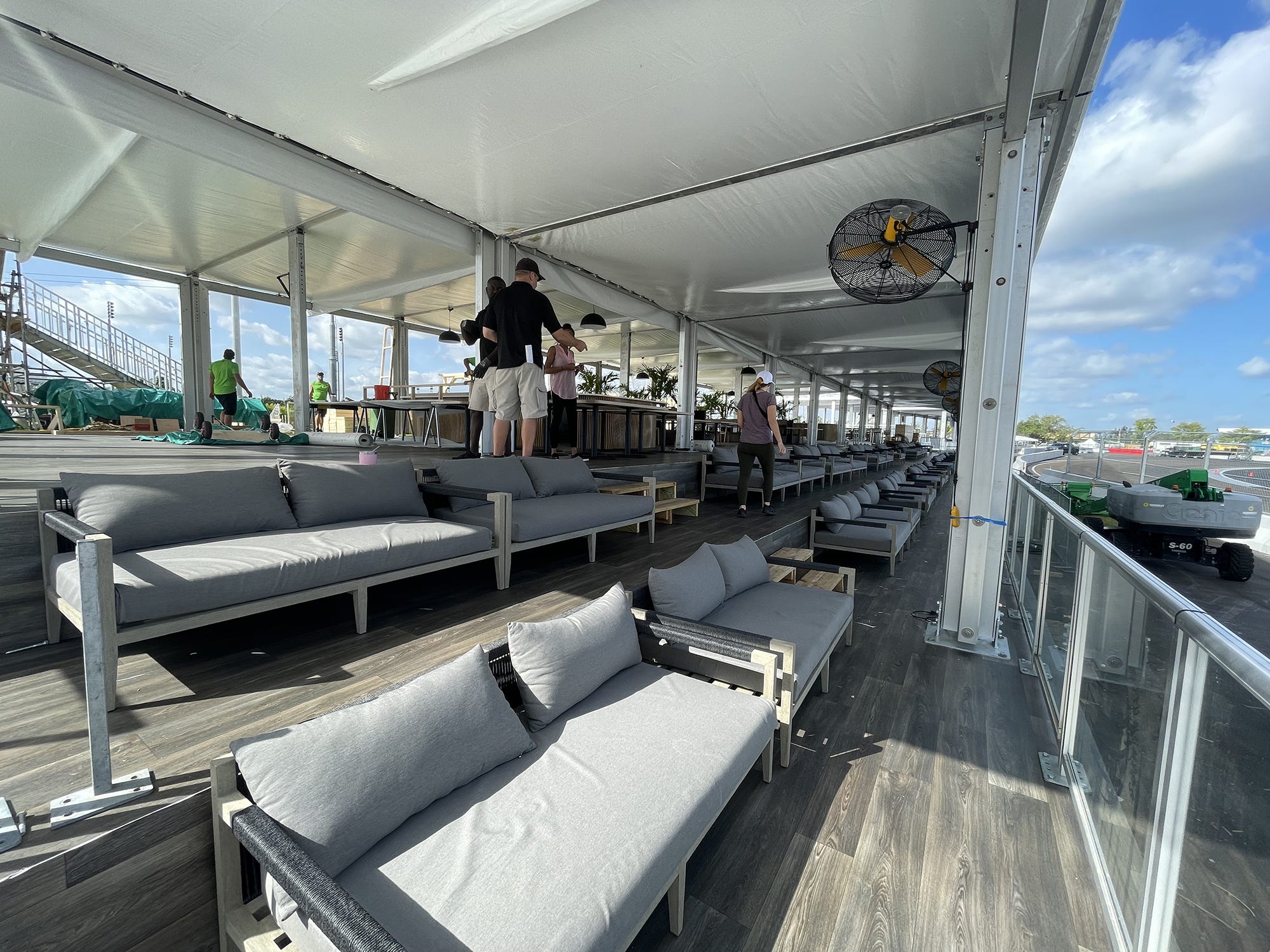 Observation lounge being set up for a race with our Grayson Sofas
Because Events Come in Many Shapes and Sizes
Our event rentals will raise the profile of any Atlanta gathering, no matter what the purpose, no matter what the style, no matter where the venue. We handle the full gamut of events, including:
Major sporting events
Charity galas
Product launches
Weddings
Fundraising dinners
Team-building events
Company milestones
Partner with So Cool Events for Your Next Atlanta Get-Together
At the end of the day, high-powered gatherings demand impressive décor, luxury furniture, and seasoned planners. That's why you choose So Cool Events. We manage and deliver everything for your event out of our Orlando location, and you can meet our Orlando Team here.

Contact us to learn more about how we can help you organize and execute a phenomenal event in Atlanta, GA.