Trade Show Rentals in Miami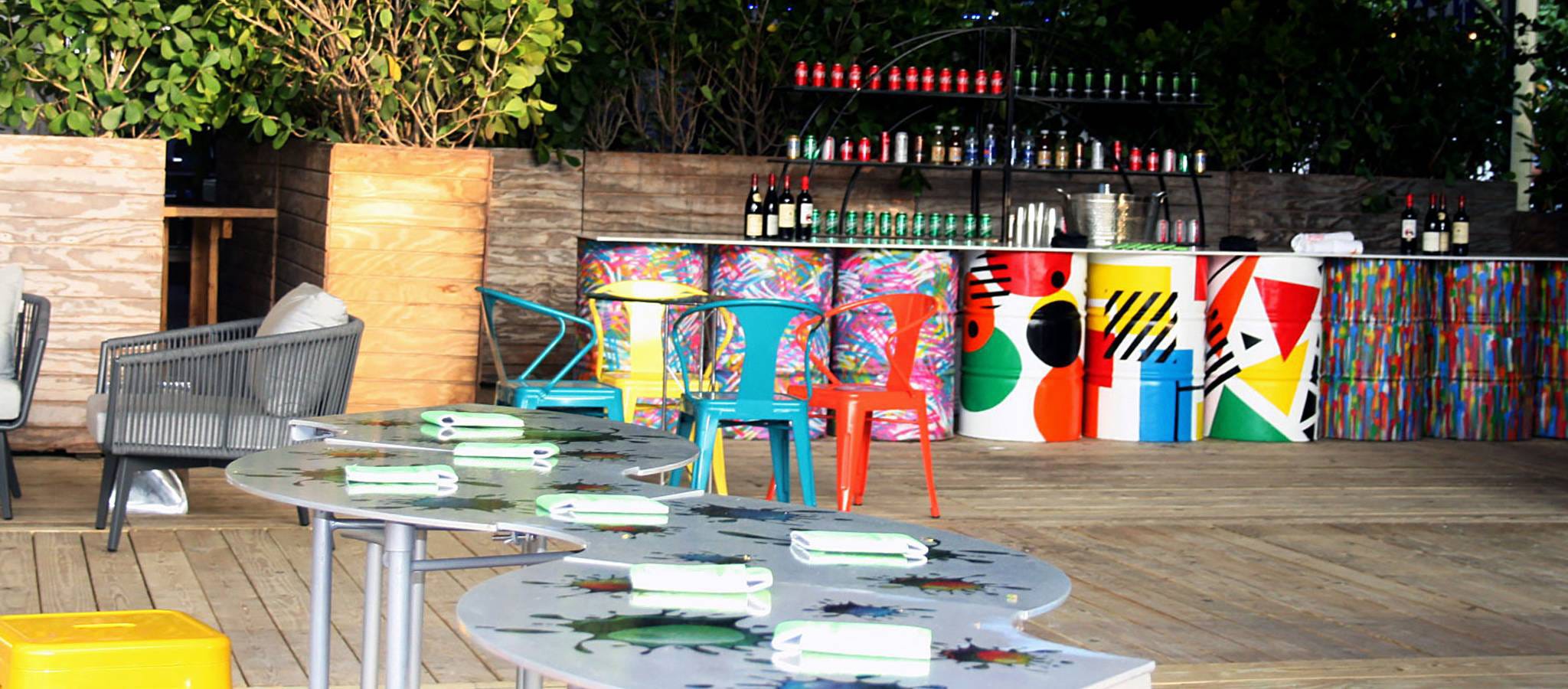 Create Successful Corporate Events with Our Furniture & Decor
When it comes to business, one of the best ways a company can showcase its products and services, network with peers, create partnerships, and more is by attending an industry trade show or conference. Having the perfect furniture setup is extremely important for a successful trade show as well.
Professional Conference Chair and Table Rentals
If you need to pull together a large professional conference but don't necessarily have all of the required furniture, So Cool Events can help with our selection of rental tables and chairs. Choose from heavy conference tables, trendy highboy tables paired with stylish barstools, and more.
Flooring & Customizable Event Stages
Whether you need a dance floor for special concerts or staging to elevate your panel of experts and give your attendees the perfect view, So Cool Events has you covered. Media desks for panel discussions, lecterns for the stage, and multipurpose kiosk counters are other popular rental items for corporate events.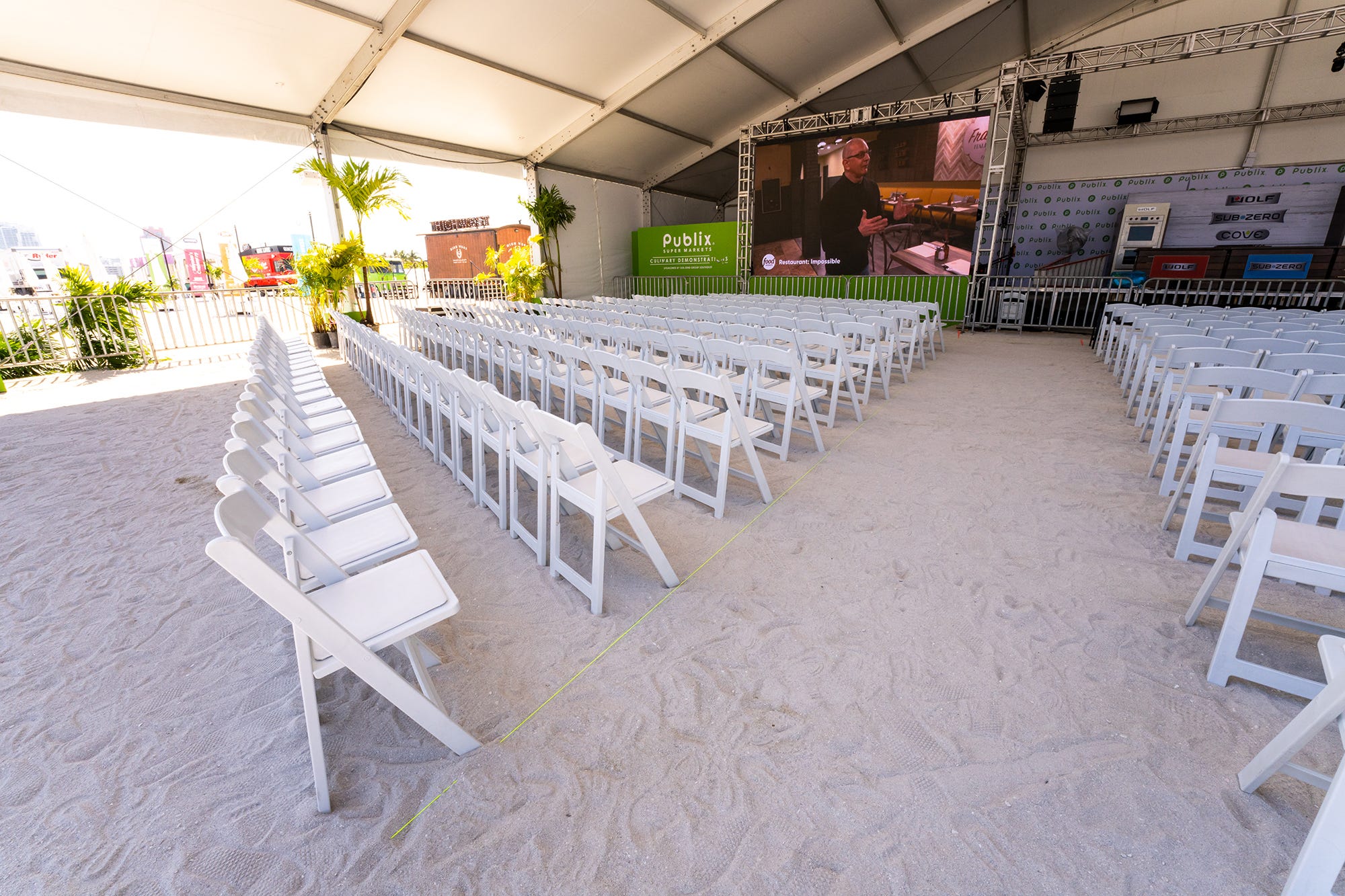 Padded white folding chairs provide ample, comfortable seating near an event stage
Bring Power to the People with a Comfy Charging Lounge
Make the experience with your organization or company a convenient and forward-thinking one with a dedicated device charging lounge. So Cool Events offers a variety of powered charging stations, tables, and pedestals designed to give guests a reliable source of power and the peace of mind of knowing they won't be left with a dead device.
Surround one of our rental charging cubes with comfortable, coordinating chairs to create a relaxing, modern space for attendees to sit, relax, and chat while they wait for their devices to charge. Or, for a truly unique charging station rental with great security, choose So Cool Events' charging and storage locker; each device is kept in its own locked drawer during charging, so guests can rest assured that their property will be safe. Plus, the station is quite visually appealing, featuring colorful LED lighting and a sleek tower design.
Choose a bookcase for a unique and beautiful product display
Show Off Products with Counters and Displays
The most important part of attending a professional trade show is the ability to display products and services to the other attendees easily and in style. So Cool Events' unique variety of trade show displays and counters will help you grab visitors' attention by making your product selection as visible and eye-catching as possible. Place items for sale on beautiful rental shelving units in a variety of materials and finishes. Arrange ascending rows of product on an acrylic staircase display or highlight individual pieces on the shelves of a mirror display wall case.
Make the Most of Your Trade Show or Conference Experience with Rentals from So Cool Events
No matter the industry, our event rental company has the display tables, counters, conference tables, and seating to make your trade show experience a success.
To learn more about our selection of trade show displays, pipe and drape, décor, bar table rental options and more, contact your nearest So Cool Events location today.