Event Bar Rentals in Miami
Event Bars, Shelves & Bar Back Rentals Miami
Whether you're planning to host a destination wedding, a major sports event or a major society/charity gala, So Cool Events can help you find the perfect bar furniture in a variety of eye-catching styles, materials, and themes—all at a great rental price.
Unforgettable Themed Bar Rentals
Make your event unforgettable with an impeccably-designed and decorated bar area from our event rental company. Let your guests eat and drink comfortably from our beautiful themed bars as they mingle in a beautifully-decorated party atmosphere. We also offer special modular bars and specially themed bars for a unique look.
Provide a spacious working surface for your bartender with a top-quality rental bar. Rent one of our standard six-foot bars available in black, mahogany, wood plank, and other styles or try one of our colorful lighted bars in white, blue, or multi-colored cube styles. Whatever the event, you'll be ready with our affordable, attractive rental options.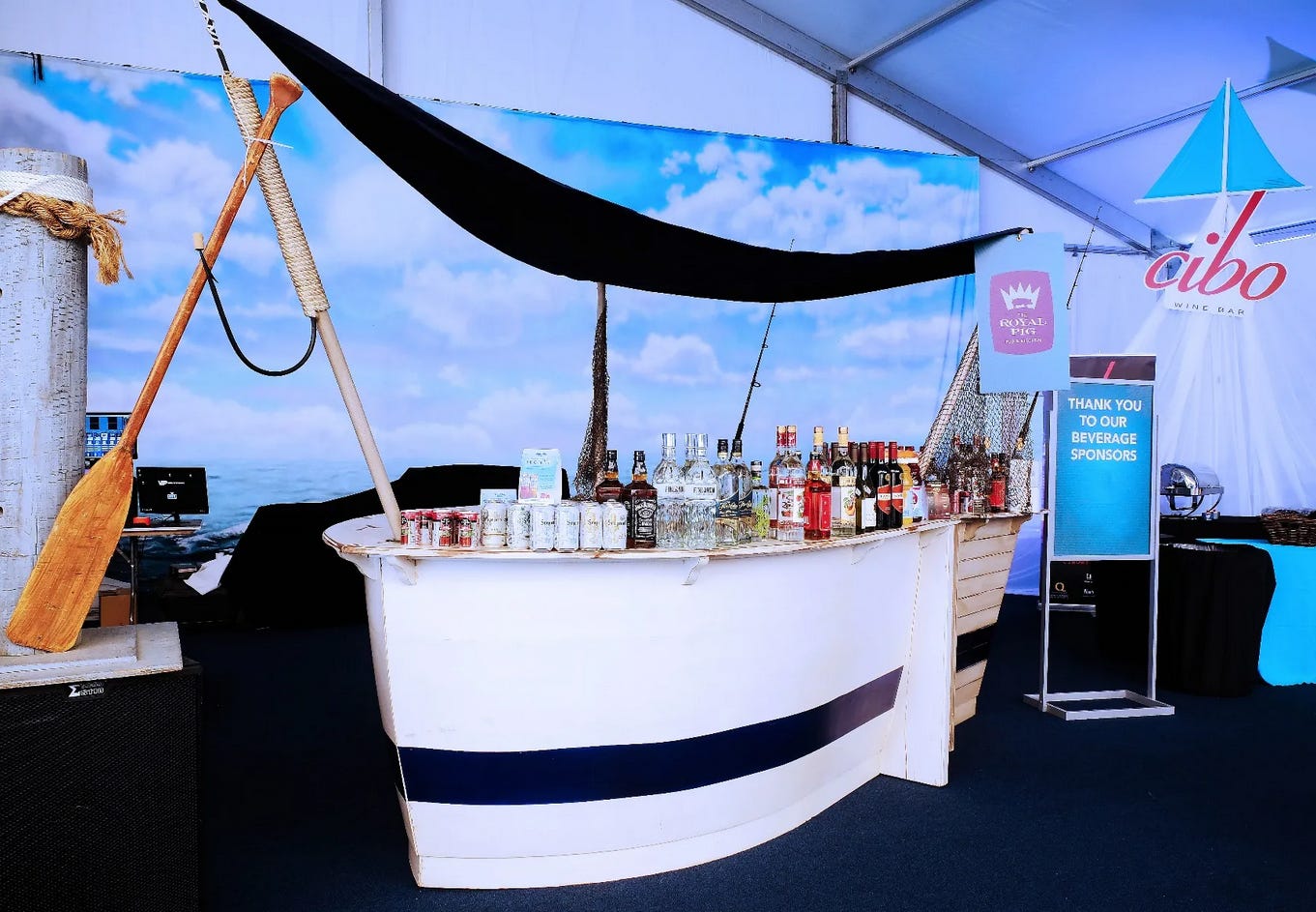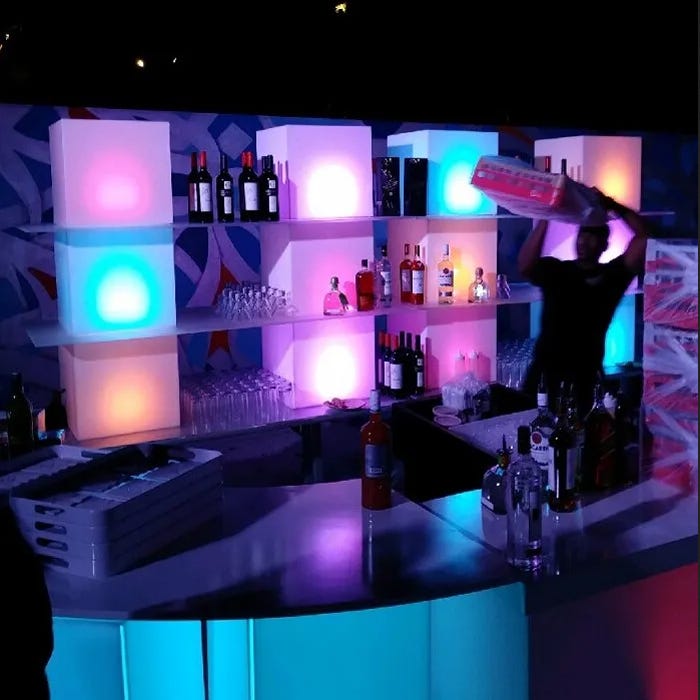 Event featuring our Full Cube Bar Back, which can be illuminated in a variety of colorways
Special Event Bar Rental Tables and Bar Backs
So Cool Events also has you covered with rental bar backs. Simple black shelving in a variety of shapes and sizes offer a simple, minimalist look, while our full lighted cube bar back provides an over-the-top, colorful experience.
Combine and coordinate bar tables and bar backs to create the full bar experience at your event. Create a fully-illuminated bar and lounge area by combining a semi-circle lighted pedestal bar with a full lighted cube bar back, glowing columns, glowing decorative spheres, glow furniture, lighted dance floor, and much more.
Discover More So Cool Miami Event Favorites!